Wow, what an exciting year we, at Quantity Surveying & Project Management Ltd, have experienced.  Please read our blog below providing some of the highlights of the year.  Thank you.
---
NEW ACCREDITATIONS:
RICS Registration: Obtained December 2017
ISO9001, ISO14001 and ISO18001: Obtained November 2017
We continue to maintain our Construction Line and CHAS Accreditations
---
APPRENTICESHIPS:
Kye Minter                 James Hart
We had taken on our first Trainee Quantity Surveyor, Kye Minter, back in 2015.  During 2017, Kye has made great strides in his collage work, achieving distinctions and is on his homeward run towards completion of this first stage of his education.  He has been given more and more responsibility and is now working quite independently on a number of projects, and even able to offer support to our latest recruit.  In September 2018 he hopes to start a degree course in Quantity Surveying whilst with us at Quantity Surveying & Project Management Ltd and we expect him to do very well indeed.
In October 2017, James Hart joined our team as an apprentice and will start his college studies later this month.  We are very pleased with what we have seen so far, his dedication to the work, ability to take on new concepts, and ready to muck in where required.  He is already starting to experience life on site, and has contributed to some projects through to completion.
COLLABORATION WITH BRIGHTON UNIVERSITY:

Our Director, Tony Dias, has been working closely with Brighton University with the development of a Quantity Surveying Degree Course.  We hope that our Trainee, Kye Minter, will be one of the first to attend this new degree course programme.  These are very exciting times indeed for Quantity Surveying & Project Management Ltd and Brighton University.  Watch this space!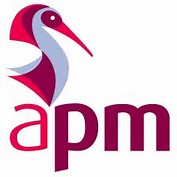 APM PROJECT MANAGEMENT, APM PMQ Qualification is a tough qualification to achieve, and only about 66% of those who take the exam will pass it.  At Quantity Surveying & Project Management Lt, our Operations and Marketing Manager, Alison Dowrick, attended this course and we are proud to say that she succeeded with a result much higher than the required pass mark.
To find out more about our Training and CPD Programmes at Quantity Surveying & Project Management Ltd, please see HERE.
---
GROWTH OF THE AML TEAM:
Besides our 2 New Trainee Quantity Surveyors, we are pleased to announce our other new members of the Quantity Surveying & Project Management Ltd Team:
Paul McGregor, Senior Quantity Surveyor
Tony Larraz, Quantity Surveyor
Matthew Maker, Quantity Surveyor
Glynn Howland, Project Manager
---
CHARITY WORK:
Quantity Surveying & Project Management Ltd have supported a couple of charities last year.
Firstly, Tony Dias made it to the top of The Gherkin stairwell in an incredible 9mins and 32 seconds in aid of the NSPCC.  Please read the full story HERE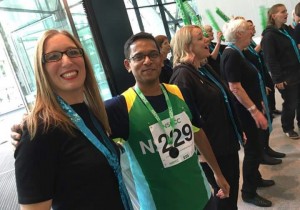 Child Action Lanka, in Sri Lanka is the other charity very close to Tony's heart.  He visited them back in October 2017.  He is looking at ways in which he can provide future help or support.
Child Action Lanka work to assist and transform the lives of disadvantaged children in Sri Lanka.  There is quite a moving story to be read HERE.
Please watch out for our call for action later this month for your support with Team AML's latest Challenge which will be in aid of Shelter.
---
PROJECT SUCCESS STORIES:
Quantity Surveying & Project Management Ltd has truly had a great year and as a team, we have worked on many projects.  We have just highlighted some choice picks here;
Havelock Europa: Nuffield Health, Canary Wharf – Internal Refurbishment.  Services Provided; Cost Plan, Value Engineering and Procurement Services, Project Value: ~£1M
Puttenham Construction: Various Projects; Site Surveying, Measuring, Bill of Materials, Pricing Variations, Valuations – On-going with new projects in 2018 including 50 Plots, 4 Blocks of Terraced Housing, Refurbishment and Extension Works.  Project Value: Various
Emerson College: Conversion of Student Accommodation at Westwood House to 6 self-contained flats.  Services provided by Quantity Surveying & Project Management Ltd;  Contractual Advice and Contract Formation, Attended Progress Meetings, Site Audits in line with AML documented Site Audit Procedures, Submission of Valuation Reports and Variations to Client in line with contracted schedule, Provided Initial Risk Register.  Project Value; ~£750k
Emerson College: Pixton House Site: Quantity Surveying and Cost Planning Services
Meadway Homes: The Pinnacle, Esher – High End Residential Flats. Services included: Bill of Quantities, Procurement of Specialist Trades, Submission of Valuation Reports to Investor, Project Value: ~£2M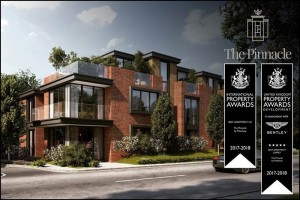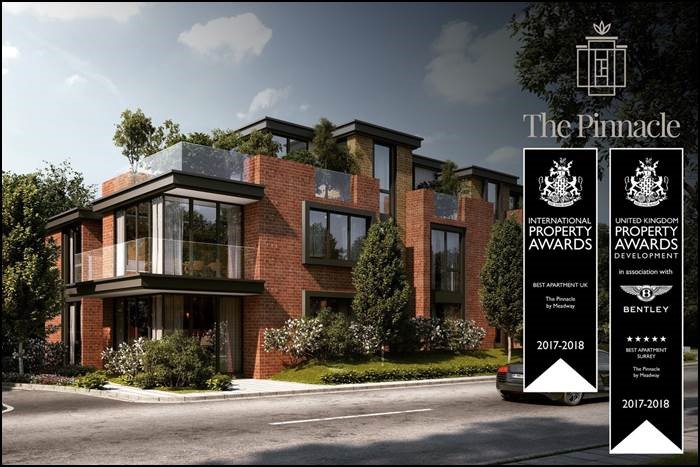 Reigate & Banstead County Council: Bancroft Road Car Park, Site Measuring and Cost Planning Works as well as early procurement services.  Project Value: ~£500K
Due to the high quality of work by the AML Team, we have already been contracted to provide similar services for another Council Owned Car Park.
---
WEBSITE CHANGES and SOCIAL MEDIA
We have spent some time over this past year developing our use of LinkedIn and Twitter whilst also improving the appearance and content of our website.  Please do have a browse.  We will be making further website changes over time and welcome your feedback, thank you.
https://www.linkedin.com/company/aml-southern-ltd/
https://twitter.com/amlsouthern
---
NEW MARKETING MATERIALS:
Last year, we, at Quantity Surveying & Project Management Ltd, have been expanding their marketing materials and spending time promoting various market sectors.  One important sector for Quantity Surveying & Project Management Ltd has been with Super Prime Properties.  One of the projects, The Pinnacle, in Esher, has won the prestigious award of "Best Apartment UK".  For more information about this property please read HERE.
Please see our Super Prime Portfolio HERE.   An Ecclesiastical Project Portfolio is presently being edited for release shortly.
If you would like us to work with you on any of your projects and would like more information, please do contact us and we will be happy to send you a copy of our Company Profile.