James has just spent just over a month on work experience here at Quantity Surveying & Project Management Ltd, getting to know us and the world of Quantity Surveying.
We are pleased that he has been inspired to join our team as an apprentice and embark on his studies towards becoming a Quantity Surveyor.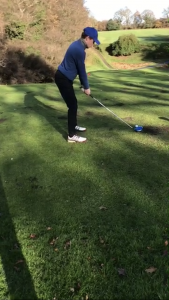 Here's a snippet from James;
"During my time here at AML, so far it has been interesting and exciting, in developing and learning what is involved to become a quantity surveyor, whether it is learning in the office and on site, as well as learning in the working environment.  I'm also about to start my Construction Contracting Operations General NVQ Diploma – Level 3 at East Surrey College.
I have been here at AML about a month, and already I have been involved in some high-profile tasks, these tasks have given me an understanding and insight into what's going to come.  During these tasks, if I became stuck, there was always someone to help and point me in the right direction.
Before I joined AML, I had just finished school and was working with my uncle, who is a general builder.  During my time working with my uncle, we had finished four or five jobs from fitting kitchens and bathrooms to laying patios and decking.
From young, I have always been interested in construction, whether it was helping my uncle and granddad or watching programs like Grand Design.
Outside of work I pay football twice a week for a club and golf once a week with my dad or friends."