Silver Birches Prime Property
We had the privilege of working again with the same main contractor that commissioned Quantity Surveying & Project Management Ltd for Traditional Quantity Surveying services during the refurbishment of Holiday Inn hotel rooms.
Quantity Surveying & Project Management Ltd provided similar services during the build of two large prime residential houses in Ripley, Surrey.
Both of these homes were designed to have unique front elevations, so that they had slight differences from each other, whilst fitting in well with other architectural styles seen in the road. The main contractor has described the designs as using sustainable materials from managed sources. They go on to say that the houses will be constructed to be low-maintenance, are designed to have low environmental impact and to take advantage of solar gain.
Services provided
Traditional On-Site QS.
Valuations and Variations.
Site Management.
Contractual Advice.
Placement of Sub-Contractor and Supplier Orders.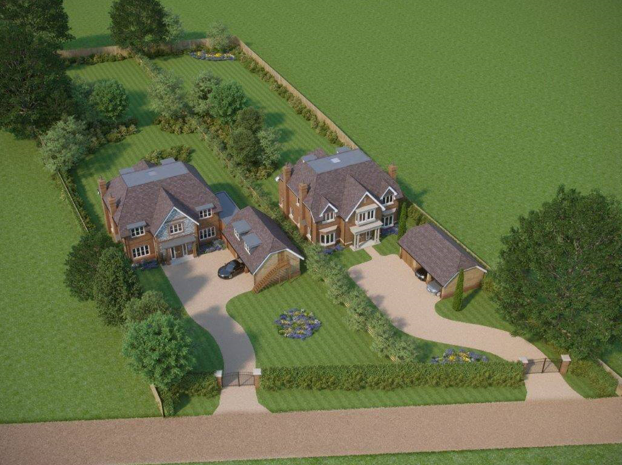 Broughton Hall Avenue, Ripley, Surrey